History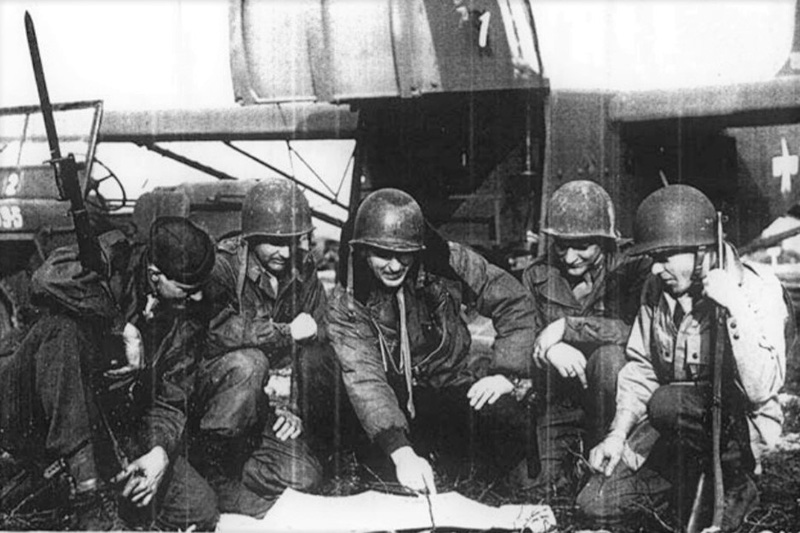 COMBAT CONTROL  
During World War II, major parachute assaults fell well short of expectations, in some cases with personnel being dropped thirty miles from their intended target areas. The shortcomings of these operations identified the need for effective guidance and control of these aircraft.  So, on 24 March 1945, the U.S. Army Air Forces specially trained and outfitted a hand-picked group of men to precede Airborne forces into objective areas and provide critical intelligence, visual guidance, and control of inbound aircraft.  These men became known as Combat Control Teams.  
The first test of these newly formed teams would be Operation Varsity, the 1945 airborne invasion of Germany, when two Combat Control Teams infiltrated thirty minutes ahead of the main Airborne invasion.  The Combat Control Teams mission and Operation Varsity were major successes and a dramatic improvement over previous Airborne operations.  
Throughout the remainder of World War II and the Korean War, this elite team had been so successful at infiltrating enemy locations to guide aircraft, that they began to mark strategic targets for bomber and attack aircraft as well.  In 1953, the group of men tasked with these missions were reorganized under the U.S. Air Force and officially given the title of Combat Control Team.  CCT, as they were sometimes called, revolutionized the effect of air power on the battlefield.      
As early as 1961, Combat Controllers began operating in Southeast Asia.  Their extensive involvement in the Vietnam War helped form the basis of Combat Control operating methods in use today.  Inserting via parachute and other infiltration techniques, Combat Control Teams established numerous assault and landing zones for follow on forces.  Combat Control also continued to be at the forefront of what is now called Terminal Attack Control.  Working in small teams or alongside other government and special operations counterparts, Combat Controllers operating in South Vietnam, Cambodia, and Loas improvised new procedures for guiding bomber and attack aircraft onto priority targets with devastating effects.  
It was also during Vietnam, that Combat Controllers began to immerse themselves in clandestine and "secret" missions such as their involvement in MACV-SOG and the CIA-led Butterfly operations.  In these early years, some Combat Controllers would turn in their uniforms and be supplied with false identification so they could work in civilian clothing.  This process was designed to preserve the fiction of American non-involvement dubbed 'plausible deniability'.  True to their motto, a Combat Controller would be the last American airman to leave Vietnam in the last days of April 1975.
Combat Control Teams continued to prove critical in the coming years with their role in the formation of the Joint Special Operations Command, and in the invasions of Grenada and Panama.  CCT was also key to several humanitarian missions during this time.  When earthquakes devastated parts of Guatemala, Peru and Nicaragua, Combat Controllers were the first there to provide aid to thousands of suffering people.  
Combat Control Teams, by now organized as Combat Control Squadrons, were also essential during Operations Desert Shield and Desert Storm with a wide-ranging involvement from air traffic control and terminal attack operations, to the SCUD hunting missions and assault actions that liberated Kuwait from Iraq.  Combat Controllers also provided extensive air traffic control for the airlift and humanitarian relief to Kurdish refugees fleeing into northern Iraq.
The Combat Control legacy continues to grow in modern day conflicts such as Operations Iraqi Freedom and Enduring Freedom.  Combat Controllers were among the first forces on the ground in both Afghanistan and Iraq, conducting reconnaissance and advanced forces operations, terminal attack control, airfield seizures, combat search and rescue, as well as conducting joint operations with other special operations units.  In the first few years of Operation Enduring Freedom, it is estimated that 85 percent of the air strikes were called in by Air Force Combat Controllers.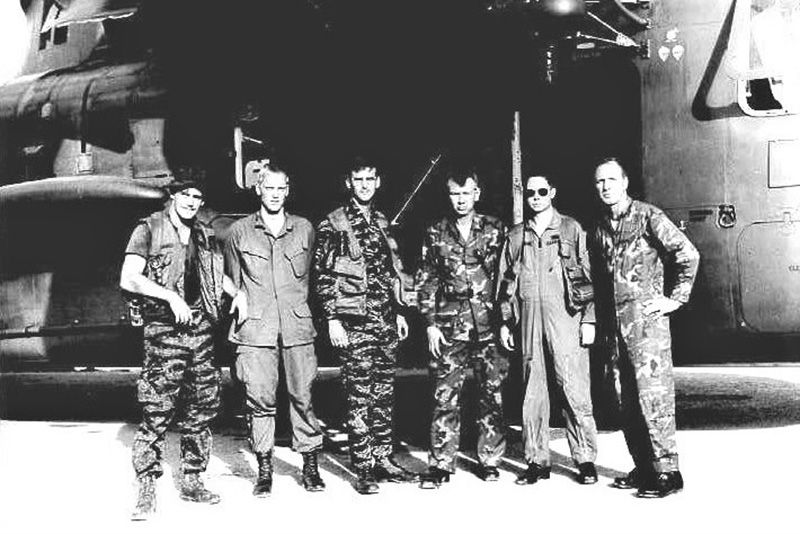 PARARESCUE
In the 1940's, several U.S. Army Air Forces pilots and crew members had crashed or bailed out of disabled aircraft over uncharted jungles in Southeast Asia.  So remote were the crash sites that the only means of reaching the survivors was by inserting parachute-qualified medical personnel.  These incidents sparked the creation of an Air Rescue Service that could insert small teams of men into any area with the capability of rendering medical aid and evasion assistance.  The men that joined this all-volunteer group worked together in Para-rescue Teams.
In 1947 these teams were officially designated Army Air Forces Pararescue, and were specially designed for insertion into areas inaccessible to other modes of rescue.  Pararescue, under the Air Rescue Service, would involve the air survey of rescue sites, parachute infiltration, emergency medical care, use of survival procedures, and evacuation by either ground or air.
The first opportunity to employ the new Pararescue force was during the Korean War, and jump missions were conducted at least peripheral to the combat zone.  During this time, Pararescue members also began to fly on board amphibious aircraft and helicopters, acting as medics and combat swimmers.
The duties of Pararescue units continued to grow into the 1960's, when a contingent of Pararescue personnel were integrated into Air Force Air Commando units to act as specialized medics in a variety of roles.  Pararescue was also tasked to support the National Aeronautics and Space Administration and Air Force space and missile programs for recovery of personnel and materials.
The Vietnam War was a defining conflict for Pararescue. The increased ground threat and scope of operations became so great that Pararescue began flying as teams on helicopters in order to defend against the enemy while conducting rescue operations.  Pararescue teams would be inserted to conduct searches while escort aircraft remained nearby to provide instantaneous support.  Sometimes the search for personnel who were being forced to escape and evade would last for several days. 
Pararescuemen in Southeast Asia earned a notoriety for their selfless actions and valorous rescue attempts for the duration of the war.  Throughout Vietnam, Pararescue conducted numerous recovery operations in hostile environments via parachute, ground and helicopter insertion, and hoist techniques.  These Pararescue teams saved the lives of countless service members, and laid the foundation for combat search-and-rescue tactics that are still in use today.
Pararescue units continued to refine their role into the 1980's, and became an integral part of several operations during that time.  Their combat and medical expertise was heavily utilized during the invasion of Panama, where by using specially modified vehicles, they recovered and treated the majority of U.S. casualties.  In Operation Desert Storm, Pararescuemen were tasked with combat rescue missions involving downed aircrew members and injured combatants throughout the entire region.  
Following the devastation of Hurricane Katrina, Pararescuemen were among the first to begin rescue operations, searching for and recovering hundreds of isolated and injured personnel.  The storied history of Pararescue continues today in modern conflicts such as Operations Iraqi Freedom and Enduring Freedom.  In Afghanistan and Iraq, Pararescuemen have performed countless combat search-and-rescue missions, as well as conducting advanced forces operations, airfield seizures, and joint operations with other special operations units.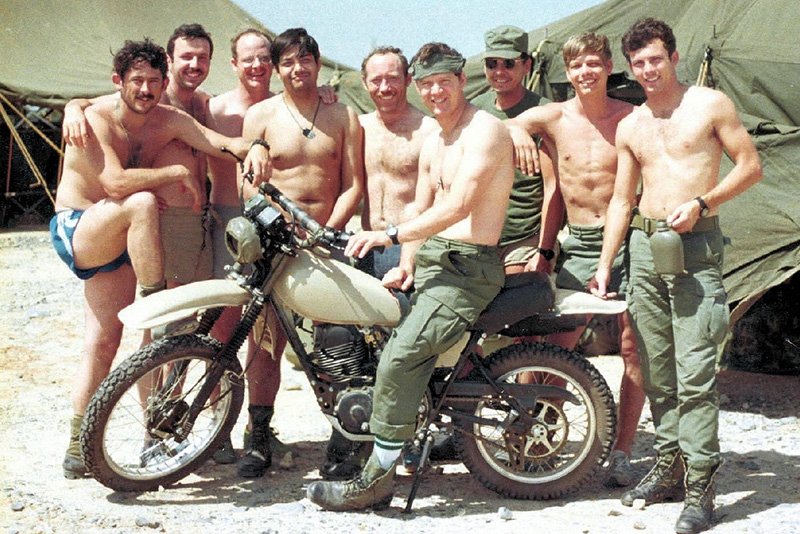 SPECIAL TACTICS
After the large scale combat and major offensives of the Vietnam War were over, a new threat began to arise that would require a change in military tactics.  By the late 1970's, small skirmishes, terrorist organizations, and hostage scenarios emerged world-wide, creating the need for small, specially trained units capable of conducting clandestine and quick reaction missions.  In 1977, the Army had created the 1st Special Forces Operational Detachment – Delta, to act as a full-time counter terrorism unit.  Shortly after it's inception, a small team of Combat Controllers had been assembled to work in conjunction with the newly formed Delta Force.  Since this team of Combat Controllers had no official designation, they were known as "Brand-X", and were the beginning of what would later become Air Force Special Tactics.        
In April 1980, President Jimmy Carter tasked Delta, Brand-X, and various other units, to rescue fifty-three American citizens held hostage in Iran.  Operation Eagle Claw, as it was called, encountered many obstacles and was eventually aborted.  As the U.S. force prepared to leave the staging area known as Desert One, a helicopter crashed into a transport aircraft resulting in the death of eight servicemen.  The failed rescue attempt had prompted the formation of a new command to oversee these specially trained units called the Joint Special Operations Command.       
The JSOC mission grew rapidly with the invasion of Grenada, and in 1984, Pararescue began to integrate with the Combat Controllers of Brand-X.  By 1987, several Pararescuemen had been assigned to Combat Control Squadrons, and on October 1st of that year, the combined teams of Combat Control and Pararescue were officially designated as Air Force Special Tactics.  One Special Tactics Squadron remained under the JSOC umbrella while five other Squadrons were under control of what would become Air Force Special Operations Command.  
Just two years later, the newly integrated Special Tactics Squadrons would receive their first test when President George H. W. Bush ordered the invasion of Panama and the removal of it's leader Manuel Noriega.  Combat Controllers and Pararescue were among the first forces to parachute into Panama, seizing the airfield at Rio Hato and working air traffic control to infiltrate the rest of the joint task force.  Combat Controllers also conducted direct action missions with several of the assault force elements, while teams of Pararescuemen moved through hostile areas recovering and treating casualties.
Special Tactics, and the melding of Combat Control and Pararescue, had proven to be a brilliant combination of capabilities, and would soon be tested again in Operations Desert Shield and Desert Storm.  Special Tactics were among the first to arrive, taking control of the King Fahd airfield in Saudi Arabia and paving the way for additional forces.  Working with other U.S. and British special operations teams, Combat Controllers destroyed numerous communication and satellite cells, as well as SCUD missile sites.  Combat Controllers and Pararescuemen also conducted combat search-and-rescue missions throughout the entirety of both operations.
In October of 1993, a joint task force comprised of Special Tactics and other special operations forces in Somalia were involved in, what was then, the deadliest U.S. firefight since the Vietnam War.  Although the operation resulted in the death of eighteen American servicemen, Combat Control and Pararescue were integral to the mission, as well as the rescue and evacuation of numerous U.S. casualties.    
After the attacks on 9/11, Special Tactics was once again among the first units to be called upon.  Combat Control and Pararescue were some of the first on the ground in both Afghanistan and Iraq, being involved in nearly every aspect of ground and air combat since the onset of both operations.  Special Tactics operators have conducted thousands of missions as a team and in conjunction with other U.S. and coalition forces, and continue to operate in this capacity in theatres around the world. 
Since September 11, 2001, Air Force Special Tactics have been involved in nearly every major operation, and average a member being killed or wounded-in-action every 1.15 months.  Special Tactics airmen have received 10 Air Force Crosses, 34 Silver Stars, over 600 Bronze Stars, along with hundreds of Bronze Stars with Valor and Purple Hearts.  Special Tactics is among the most highly decorated units in the United States Armed Forces, and is the most decorated organization in the Air Force.