Pararescue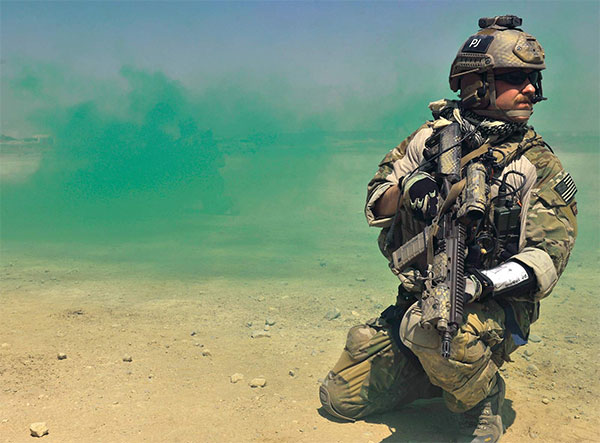 MISSION
The mission of Special Tactics Pararescue is to deploy into combat and hostile environments in order to conduct direct action, counter-terrorism and special reconnaissance missions, combat search and rescue, foreign internal defense, and humanitarian assistance.
CAPABILITIES
Special Tactics Pararescuemen are among the most highly trained special operators in the United States military, their unique capabilities include personnel recovery operations, combat search-and-rescue, technical rescue, and emergency trauma care within the special operations battlefield.
QUALIFICATIONS 
Advanced weapons, small unit tactics and close quarters combat, water craft and amphibious operations, open and closed circuit combat and rescue dive operations, static line and military freefall parachuting, swift water and high-angle rescue, and emergency medical technician - paramedic certification.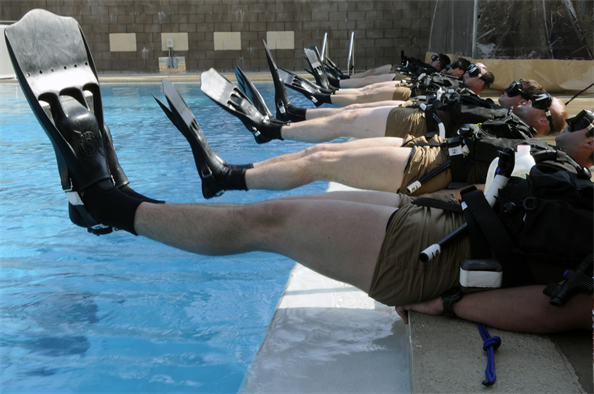 TRAINING
Air Force Pararescue Indoctrination Course, Lackland AFB, Tx.
8-week course that selects and trains airmen through physical conditioning. Training accomplished at this course includes physiological training, medical terminology, cardiopulmonary resuscitation, weapons qualifications, and Pararescue history.
Army Airborne School, Fort Benning, Ga.
3-week course teaches basic parachuting skills required to infiltrate an objective area by static line airdrop.
Air Force Survival School, Fairchild AFB, Wa.
3-week course teaches basic survival techniques for remote areas. Instruction includes principles, procedures, equipment and techniques which enable individuals to survive regardless of climatic conditions or unfriendly environments.
Air Force Water Survival School, Pensacola Naval Air Station, Fl.
1-week course teaches basic water survival techniques.
Navy Underwater Egress Training, Pensacola Naval Air Station, Fl.
1-day instruction on how to safely escape from an aircraft that has ditched in the water, including principles, procedures and techniques necessary to get out of a sinking aircraft.
Army Military Freefall Parachutist School, Fort Bragg, Nc. and Yuma Proving Grounds, Az.
5-week course instructs trainees in freefall parachuting procedures, providing wind tunnel training and in-air instruction focusing on student stability, aerial maneuvers, parachute procedures and canopy control.
Air Force Combat Diver School, Panama City, Fl.
6-week course instructs trainees in combat diving operations, and the use of open and closed circuit diving equipment to covertly infiltrate denied areas. The course provides training to depths of 130 feet, stressing development of maximum underwater mobility under various operating conditions
Air Force Paramedic Course, Kirtland AFB, Nm.
22-week course teaches how to manage trauma patients prior to evacuation and provide emergency medical treatment. Upon graduation, an EMT-Paramedic certification is awarded through the National Registry.
Air Force Pararescue Recovery Specialist Course, Kirtland AFB, Nm.
24-week course providing Pararescue specific qualifications. Training includes combat medical care and extrication basics, mountaineering, field and combat tactics, advanced parachuting and helicopter insertion/extraction.  At the completion of this course, each graduate is awarded the maroon beret and PJ flash.
Air Force Special Tactics Advanced Skills Training, Hurlburt Field, Fl.
Specialized course for Pararescuemen newly assigned to Special Tactics, designed to produce mission-ready operators. During this course, PJ's receive advanced training for special operations including infiltration/ exfiltration methods and additional combat training.
Click here for Frequently Asked Questions.